NEWLY CROWNED MISS UNIVERSE CANADA 2020
Nova Stevens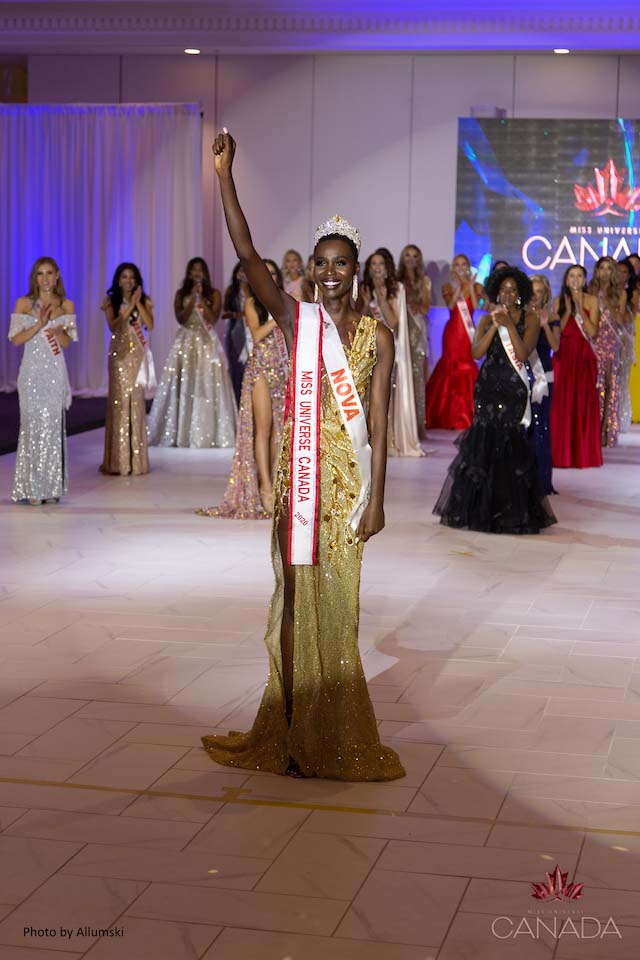 ´・ω・` The Miss Universe Canada 2020 pageant will be the 18th edition of Miss Universe Canada pageant.
It will be held on October 24, 2020 at John Bassett Theatre, Metro Toronto Convention Centre in Toronto.
The winner will represent Canada at Miss Universe 2020, while the first runner-up will represent Canada at Miss International 2021
and the second runner-up will represent the country in Reinado Internacional del Café 2021.
For the first time in history, the organization has 18 franchises for the provinces and territories and three cities of Canada,
where they selected 55 candidates to participate in the national pageant. ´・ω・`

At the end of the crowning gala, Nova Stevens (from British Columbia) was crowned the new "Miss Universe Canada 2020"
She standing a whopping 1,82 1⁄2 cm tall (6 ft 0 in), is a profesional model, actress, Spokesperson, Mentor and Activist
wishing to bring a change for her country and for the people from her culture.