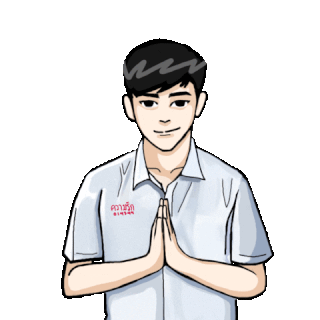 SAWADEE KA!

Hours away from crowning the most beautiful girl in the land of smiles and possibly Universe, I present to you firerprince's final picks for

After Chayathanus "Cher-aim" Saradatta got disqualified from the contest, we now have 29 magnificent girls competing for the Moauwad crown.
and here are my TOP 9.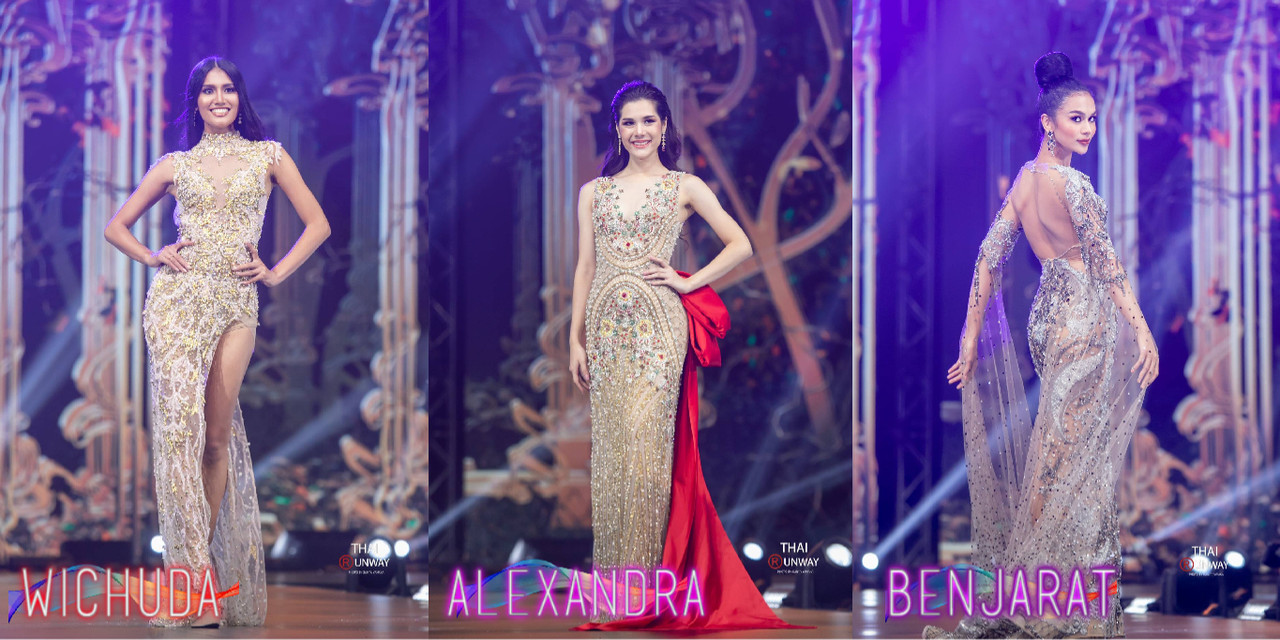 9. WICHUDA KAMYOS
The Asian Stephanie Gutierrez? Aside from the defined jawline and long ass weave, Wichuda struts the runway best than any of the girls in this competition. One essential thing she should learn from Stephanie though is to combine walk with charm. Technical skills are enough to make someone a finalist but stage presence puts you on top. She should definitely come back
8. CINDY ALEXANDRA HAENGGI
Alexandra has everything to be a Miss Universe other than face. Her comm skills is killer, her walk reminds of Jen Hawkins and her personality you can tell is within your reach. A very relatable queen that exudes class! I do not recommend another stint in Miss Universe coz girl you are for International!
7. BENJARAT AKKARAWANISCHIL
Her nickname describes her best "Queen". Benjarat is a perfect example of a "silent killer". Started of with no fanbase she graced every activity without leaving herself unnoticed and now she's in most people's Top 5. Girl has strong catwalk, fluency in English and the face is serving Chalita realness. I have nothing much to say about her other than this year is just really a bloodbath

This being the strongest line-up of competitors in the history of Thai pageantry, it's reasonable to have 6 incredible ladies to be part of the crown worthy court. Here are my top 6 for Miss Universe Thailand 2020!
6. THAWEEPORN PHINCHAMRAT
ทวีพร พริ้งจำรัส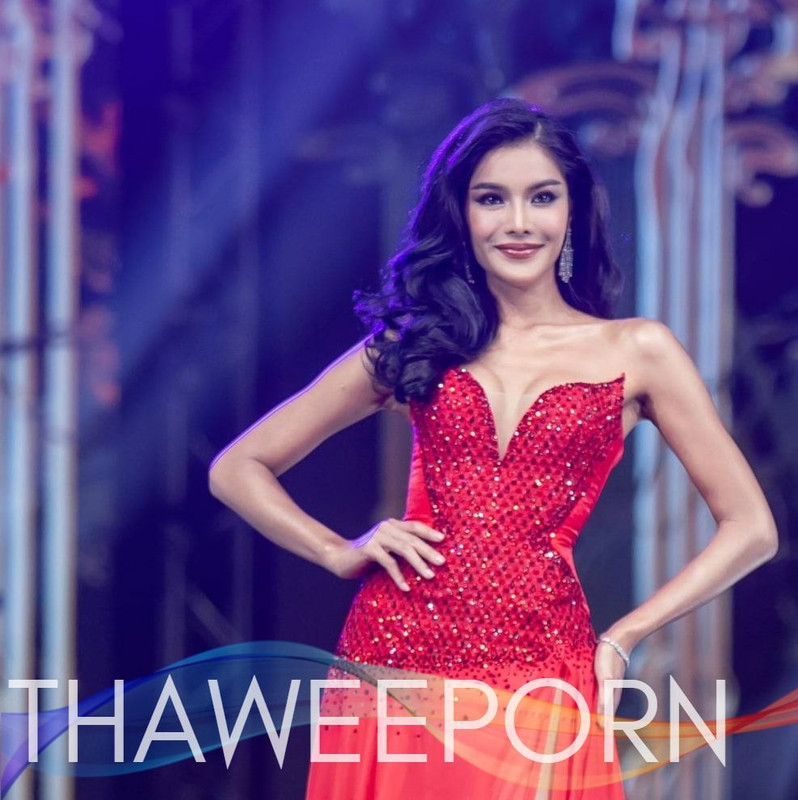 She got my support since Day 1 and I must say she's not receiving the necessary hype she deserves. Her beauty might be too plastic for many but her demeanor speaks the exact opposite. Going to her prelims performance, she proved everyone how strong of a candidate she is by strutting that flowy red gown in the stage. 3rd best for me in Evening gown! Her previous pageant experience is NOTHING, I believe that this MUT experience will elevate her career in pageantry and since Aoom is young with tons of potential she should either comeback to MUT or try to explore other pageants such as Earth or Supra.
5. EMMY KIM SAWYER
เอมมี่ คิม ซอเยอร์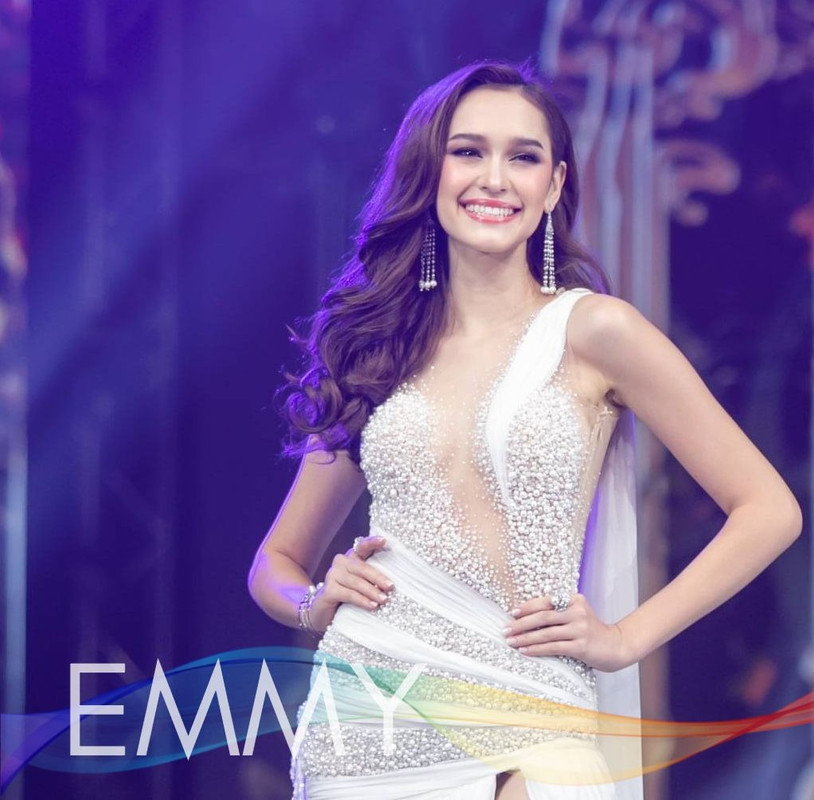 The belle of em all
19 year old Emmy is the youngest contestant this year but the potential she's giving us is beyond her years. To be fully upfront with you I got annoyed with how fans hyped her to death when she auditioned and got the golden ticket. I find it bothersome that a lot of fans base their ranking only on English fluency and not on the holistic standards. I have to admit though, after watching many interviews of her, she's without a doubt the best speaker of this batch be it on English or Thai language. She's super spontaneous and she gives clear answers to every question thrown at her (something Paweensuda lacked - clarity). I'm not taking her age against her rather the experience, I feel like she's still too raw physically to be thrown in the jungle that is Miss Universe competition. Imagine her coming back 3-4 years time and I'm sure Thailand will have Miss Universe in her. If she's in a hurry I feel like soon she can join and snatch Miss World as well
4. PRAEWWANICH RUANGTHONG
แพรววณิชย์ เรืองทอง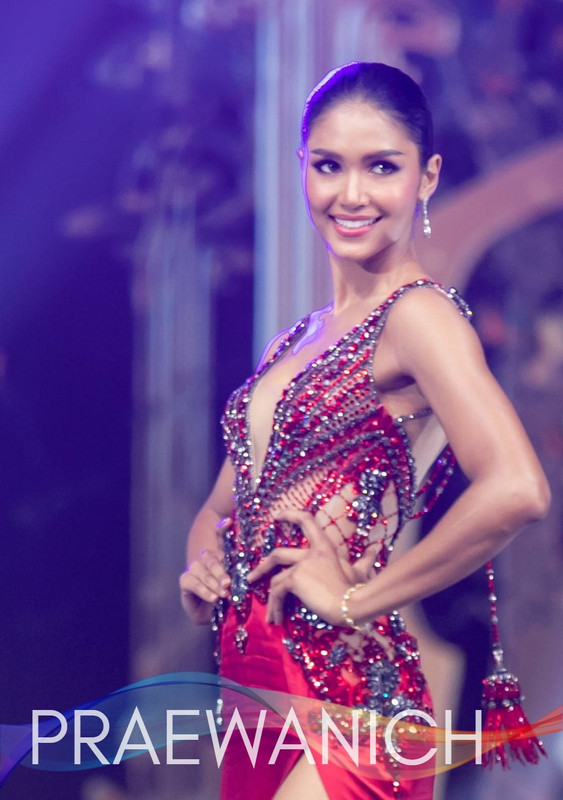 My pre-pageant winner
Yes, this is quite heartbreaking for me coz I've been supporting this girl since her Miss World Thailand stint. In a nutshell, I describe her overall performance as "the Miss Universe that let go of it". I feel like she has all the means to go head to head with the crown but she failed to deliver. I don't know if the pressure got into her but for someone who followed the pageant religiously I can say that she's at low spirit at most times. Ironically, her true personality shines behind camera and on cam it just fades away....she's holding back too much. Her swimsuit performance is too aggressive and I can't stand the angry face she's giving. Smile is her strength but she barely utilized it (thank god she smiled above). She needs miracle on the finals night. Too bad this is her last time.
3. AMANDA CHALISA OBDAM
อแมนด้า ชาลีสา ออบดัม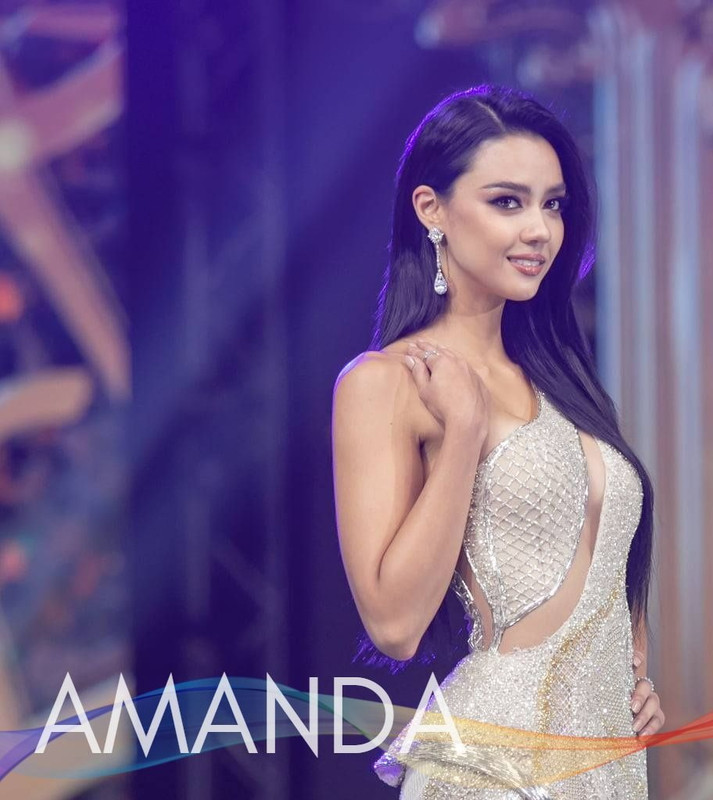 I know Amanda's fans are killing me right now
I got to tell you though, this competition is hair breaths a part. Amanda is such a strong contender and if Miss Universe is tomorrow we can throw her there and expect a Top 5. English fluency is her ultimate edge against the Top 2 but I find her ideas bland and putting her side by side with Emmy she'll be overshadowed. Amanda is never bad on stage, N E V E R. However, some pics made me inconsistent with my support. I feel like styling is another game changer for her so if she comes out with a vavavoom styling later then expect her to snatch that crown! FULL STOP! - emmy
2. PRAVEENAR SINGH
ปวีณา ซิงห์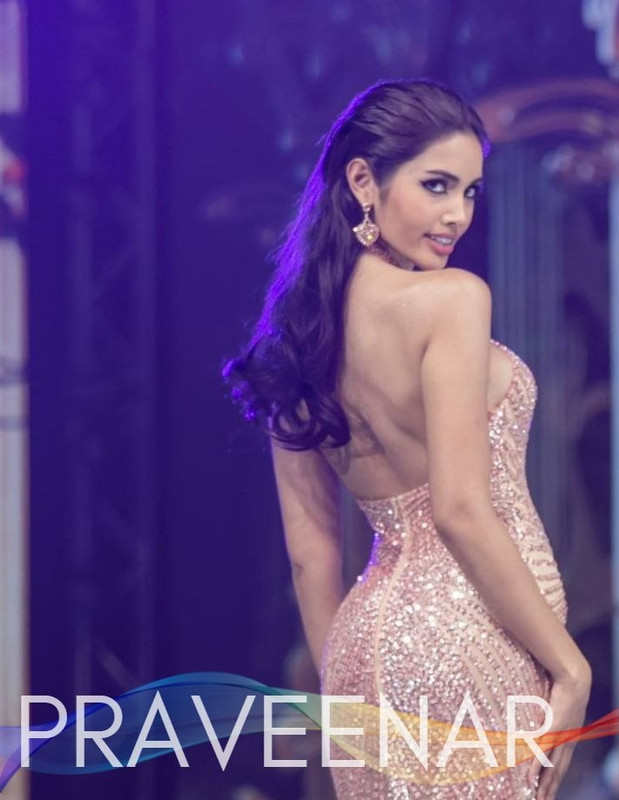 As Queen Pia once said "Know when to peak". Ohh girl Veena didn't waste any of her bullets in prelims! Just as we thought she lost her charm, she came into prelims reclaiming her front-runner status. Prelims wise, Im okay with the hands-in-the-hair thing, it's not automatically MGI for me and I feel like once in a while pageant girls needs to introduce new gimmicks to stand out. Her swimsuit thoooo
She listened, she improved it and she came back stronger. I'm seeing an ultimate pageant fighter in Veena, give her an assignment in short period of time and she'll execute it well how much more Miss Universe? She has so much time and it's just exciting to see a hard worker wearing your national sash. I have nothing bad to say really... she deserves this
1. PUNNIKA "POLFAH" KOOLSONTURNRUT
ปุณิกา กุลสุนทรรัตน์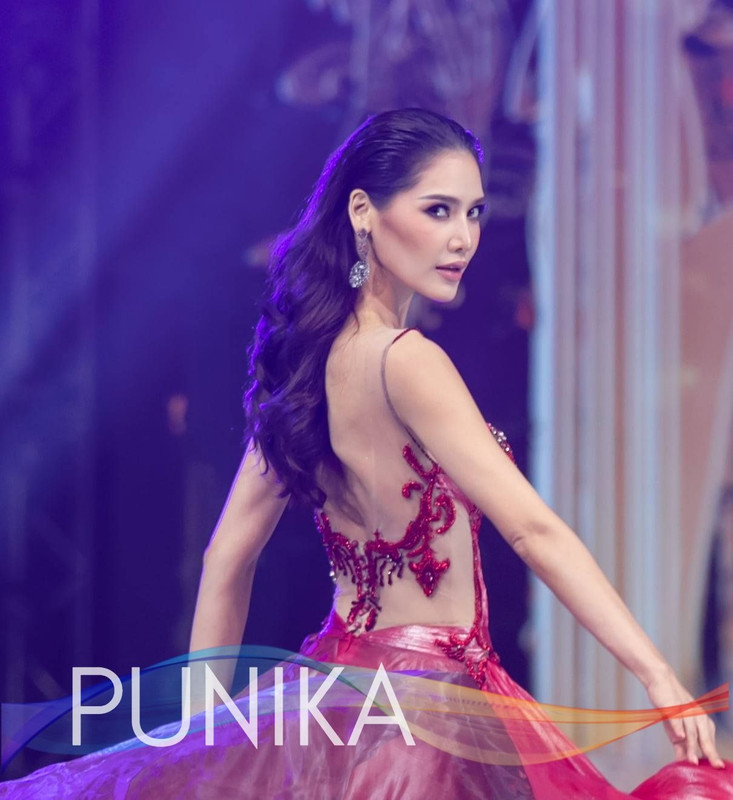 Bold choice if we are only starting with the pageant activities but this placement is earned by an accumulation of everything that has been done. Beating all odds, Punika glided her way on people's top list with sheer class and sophistication. No gimmicks, no unnecessary noice, just pure Top tier performances. There is something about her so serene yet exciting. For people asking about her commskills don't worry she has a lot to offer. Punika is an epitome of mastery, her years of experience in pageantry made her the beast that she is today. I do acknowledge the fact that her age is showing but I can see that proper styling can remedy that. EXPERIENCED, POLISHED AND READY! The only thing between her and the crown is her backstory. Other than that she's ready for Miss Universe.