JANICE DE BELEN AS "FLOR DE LUNA" ( ORIGINAL VERSION ) RPN 9



JULIE VEGA AS "ANNA LIZA" GMA 7



MARIAN RIVERA AS "DARNA" GMA 7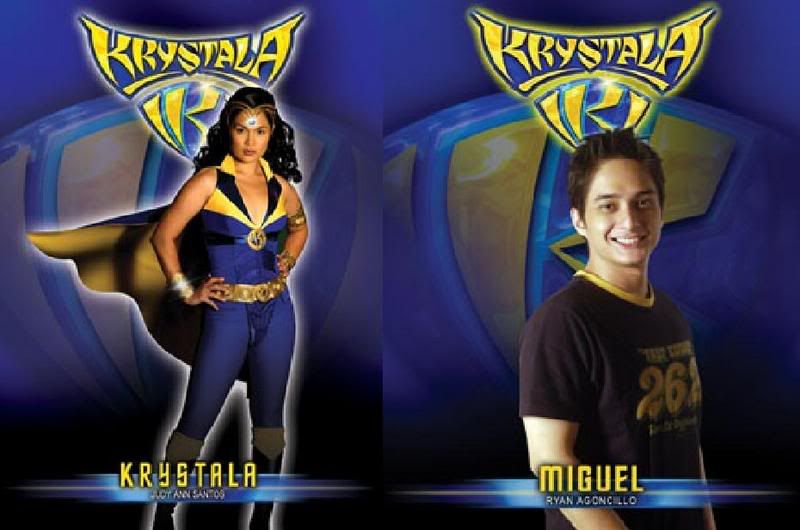 REAL LIFE COUPLE RYAN AGONCILLO & JUDY ANN SANTOS IN "KRYSTALA" ABS CBN 2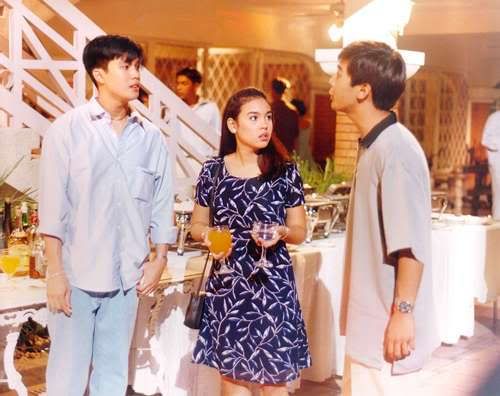 THE TRIANGLE OF DIETHER OCAMPO, CLAUDINE BARRETO & RICO YAN IN "MULA SA PUSO" ABS CBN 2



RICHARD GUTIERREZ & ANGEL LOCSIN IN "MULAWIN" GMA 7



TJ TRINIDAD & KRISTINE HERMOSA IN "GULONG NG PALAD" ( REMAKE ) ABS CBN 2



THE TRIANGLE OF GERALD ANDERSON, KIM CHIU & JAKE CUENCA IN "TAYONG DALAWA" ABS CBN 2

In the Philippines, The soap opera was originated in radio then in the early 1960's it was expanded on television. The first Filipino Soap Opera was entitled "Hiwaga sa Bahay na Bato" which was produced by ABS-CBN in the year 1963. These soap operas were usually shown during daytime; however during the year 1996, soap opera programming was moved to primetime because of the popularity gained by Mexican telenovelas also termed as Mexicanovelas that was first aired on RPN 9 (Marimar). This was the first trend in Philippine soap opera. That was also the start of telenovela (soap opera) craze in the country.

The major networks then, such as GMA and ABS-CBN followed this trend by having local (Mara Clara & Familia Zaragoza) and foreign telenovellas in their timeslot. This was the trend that started on the year 1996. During the year 2000's, another trend was introduced and there was a milestone in the Philippine telenovelas when Pangako Sa'yo was aired. This was known to be the official "teleserye" because of its subsequent soap operas shown on television.

This set the standard of present teleserye productions in the Philippines. These teleseryes share some characteristics that are the same with soap operas and telenovellas but then teleserye has evolved into a different and unique genre with its own characteristics that usually reflects the social realism of Filipinos. They are aired in prime time five days a week. They attract a wide audience and command the highest advertising rates. They last for about three months up to a year, per teleserye depending on its rating and it ends with a climatic close.

Other forms of Philippine dramas are Serials and Anthologies which are shown on weekly basis, which is intentended to air a finite number of episodes, usually one season, depending on the ratings. For example are: Love Spell, Now Playing: Your song, Kakabakaba, AnaKareNina, etc.

Here is a list of some teleseryes or telenovelas produced by the major TV stations in the country, aired in the past up to 2007:


PRODUCED BY ABS-CBN-2

1989-1996
Annaluna, (1989-1994) Mara Clara (1992-1997) Familia Zaragoza (1995-1997)

1997-1999
Sa Sandaling Kailangan Mo Ako (1998-2000), Esperanza (1997-1999), Marinella, Mula sa Puso (1997-1999) (re-run 2002) Labs ko si Babes, Saan Ka Man Naroroon (1999-2001)

2000-2002
Pangako sa 'Yo(2000-2002) (re-run 2006), Sa Puso Ko, Iingatan Ka (2001-2002), Sa Dulo ng Walang Hanggan (2001-2003), Kay Tagal Kang Hinintay (2001-2003), Recuerdo de Amor (2001-2002), Bituin (2002-2003)

2003
Sana'y Wala Nang Wakas (2002-2004)
Darating ang Umaga (2003-2004)
Basta't Kasama Kita (2003-2004)
It Might Be You (2003-2004)

2004
Marina (2004), Hiram (2004), Mangarap Ka (2004), Sarah The Teen Princess (2004, ) princess in Heaven (2004), Krystala (2004-2005), Spirits (2004-2005)

2005
Til Death Do Us Part (2005), Ikaw Ang Lahat Sa Akin (2005), Mga Anghel Na Walang Langit (2005-2006), Kampanerang Kuba (2005), Vietnam Rose(2005), Ang Panday (2005)

2006
Sa Piling Mo (2006), Ang Panday Ikalawang Yugto (2006), Gulong ng Palad (remake:2006), Calla Lily (2006), Bituing Walang Ningning (2006), Crazy For You (2006), Super Inggo (2006-2007), Maging Sino Ka Man (2006-2007)

2007
Sana Maulit Muli, Maria Flordeluna, Rounin, Walang Kapalit


PRODUCED BY GMA-7

Pre-2001
Annaliza, Halik sa Apoy, Lira, (1992-1996) Di Ba't Ikaw

2001
Ikaw Lang Ang Mamahalin (2001) (rerun-2006), Kung Mawawala Ka (2001-2003)

2002
Sana Ay Ikaw Na Nga, Kahit Kailan, Ang Iibigin ay ikaw, Ang Iibigin ay Ikaw Pa rin (2002-2003)

2003
Habang Kapiling Ka (rerun-2006), Habang Kapiling Ka Ikalawang Yugto (rerun-2006), Hanggang Kailan, Narito Ang Puso Ko, Twin Hearts

2004
Forever In My Heart, Te Amo, Maging Sino Ka Man, Marinara, Mulawin (2004-2005)

2005
Darna (TV Series), Encantadia, Etheria (2005-2006) Sugo (2005-2006), Now and Forever (2005-2006), Mukha, Ganti, Agos, Tinig, Duyan, Linlang, Dangal

2006
Hongkong Flight 143, Encantadia: Pag-ibig Hanggang Wakas, Majika, Captain Barbell (2006-2007), I Luv NY, Atlantika (2006-2007), Bakekang (2006-2007)

2007
Asian Treasures, Princess Charming, Muli, Super Twins, Lupin


PRODUCED BY RPN-9 and IBC-13

Analuna II: Hanggang Kailan Kaya (RPN-9), Boracay (IBC-13), Cebu (RPN-9), Bisperas Ng Kasaysayan (RPN-9}, Davao: Ang Bagong Pag-asa (RPN-9), De Buena Familia (RPN-9), Flor De Luna (RPN-9), Gulong Ng Palad (original version, RPN-9), May Puso Ang Batas (RPN-9), Miranova (RPN-9), Paraiso (RPN-9,Diamonds Production), Ula: Batang Gubat (IBC-13)


Through the years, there had been changes in the story lines, twists, and somehow in the ending of the teleseryes. Here are some comparison between the classic soap opera and the modern soap operas today.

For the Classic soap operas, their popular plot would be a love story between two different individuals, a rich individual who fell in-love with a poor individual, who are often separated by ill-fate. Their romance is often contradicted by the parents, relatives, or a third party.

Another popular plot in Classic soap operas is the search of a parent for their child or vice versa wherein the story would begin with the child being separated from the family at birth or at childhood due to some unforeseen circumstances. Sometimes, the protagonist is exchanged and thus will suffer a miserable life. Teleseryes usually focus on love, betrayal, jealousy, social status, and revenge between characters. It is usually their family history and relationships that affect the later generation.

On the other hand, Modern Teleseryes would have the common love stories renovated such as having a son or daughter to make the protagonist have the heart of the one he/she loves. Some are about sisters or best friends competing over popularity. Another is about a boy given to the church where he would change a lot of lives. These are just few examples of the story line of a modern soap opera.

Another point of comparison between Classic and modern teleseryes is the twist. For the classical soap operas the typical twists in the romance between couples is that they will find out that they were brothers and sisters, but in the end they will also find out that they were not siblings because one of them is an adopted child. Another twist that creates conflict is when they add new characters to an already convoluted plot which adds more twist in the story. Usually the girl will meet a new guy which will eventually be her new love-interest in the story thus creating a rift between the lead characters.

Sometimes teleseryes play with its viewers that make another twist in the plot. For example a character which was known to be killed or died in the story will eventually appear in the latter part of the story. The usual reasons of these situations are that he or she was saved in the accident or maybe the person buried was not him or her. Then he/she would reveal a big secret that would resolve the conflicts of the story.

That was the usual twists used before, but now for the modern soap operas, the twists include having the protagonists as the scapegoat for the wrongdoings of the villain which further make them suffer which he/she doesn't know. Another example is the twist in time wherein lovers would meet in the beginning of the plot then one would die and the twist in time would happen, the one who died will be alive and won't remember anything, in the end his/her lover would die in contrary to what happened before the twist.

Another is the lead being able to talk to a God and solve a lot of problems. Another one is a protagonist turned antagonist-like because of his/her attitude towards difficult situations. These are some examples of the twists in modern teleseryes.

The third point of comparison can be the ending. The story usually ends with the villains meeting spectacularly violent, gruesome, painful and gory end. Most complications will reach a resolution and the protagonists will end up getting married and with a child, sometimes, even twins. Then live a happy life with his/her family.

However, the predictability of teleserye endings have become an issue and audience sometimes complain that the plot and ending of teleseryes are becoming repetitive, predictable and tiresome. Because of this, scriptwriters have endeavored to change the ending of some teleseryes to provide additional twist and originality.

That started the modern teleserye endings. Here the ending of the story is now very different, this can allow room for forgiveness and reconciliation between the main characters protagonists-antagonists. Another change is the death of protagonists who did not survive the tumultuous lives they have lived.

Modern drama serial have also opened up possibilities for a series return where by the finale of the teleserye leaves a cliffhanger leading to a nail biting ending. This can open an opportunity for the series to make a return. These are the common ending of a modern teleserye the most likely introduce a part two of the teleserye that would keep the viewers and supporters waiting.

Another thing about Philippine teleseryes is that they're being dubbed and aired in different countries abroad. Some examples are: Pangako Sa'yo (A promise) of ABS CBN which was a successful hit in Malaysia, Indonesia, Thailand, Cambodia, Namibia and Singapore. Its highest rating was in Indonesia garnering fifty percent; Mula sa Puso (From the heart) which began the Filipino teleserye sensation in Malaysia when it ran 180, 45-minute episodes on a national scale from Mondays to Fridays;

Sa sandaling Kailangan mo ako (The moment you need me) which was dubbed in Malaysia, same with Kay tagal kang hinintay (The long wait); Sana'y wala nang wakas (Timeless) which was aired in Malaysia, Indonesia, Singapore, Cameroon, Kenya, Ghana, Tanzania, and Zambia; Sana Maulit Muli (Chances or Zhēn Aì Qí Yúan) which is dubbed and aired in Taiwan. This soap premiered on February 18, 2008; Kahit isang saglit (A time for us) aired in Malaysia and Singapore; Lastly is Bakekang (Bakekang) of GMA Network which was dubbed and aired in Malaysia and Indonesia.

There are new trends and variations in primetime soap operas. One is the Fantaserye or Telefantasia. It is the first form of variation in teleseryes. These are soap operas mixed with myth and fantasy. The very first of its kind was "Darating ang Umaga" produced by ABS CBN, however this wasn't officially called as fantaserye. The first official fantaserye was "Marina", introduced in 2003, also by ABS CBN.

The term "Fantaserye" is used by ABS CBN and TAPE Inc., and the term "Telefantasya" is used by GMA Network. Some examples of these fantaserye or telefantasia in primetime are: Atlantika (2006-2007) Asian Treasures (2007) Captain Barbell (2006) Darna (2005) Encantadia (2005) Encantadia: Pag-ibig Hanggang Wakas (2006) Etheria: Ang Ikalimang Kaharian ng Encantadia (2005) Kampanerang Kuba (2005) Majika (2006) Marina (2004) Marinara (2004) Mulawin (2004) Panday (2005) Rounin Sugo (2005) Super Inggo (2006) Super Twins (2007).

Another trend used in primetime soap operas are the Sineserye or Cinenovelas. These are movies serialized for television. The first Cinenovela was "Ang Iibigin Ay Ikaw", introduced by GMA Network. However, this cinenovela wasn't based from a movie. It was called as cinenovela because the producers incorporate the elements of movie-making into television. The first movie immortalized into television was "Bituin Walang Ningning" by ABS CBN.

On 2007 GMA Network again revived its own cine-novela. The term "Sineserye" is used by ABS CBN while "Cinenovela" is used by GMA Network. Examples of this genre are: Palimos ng Pag ibig, Hiram na Mukha, May minamahal, Natutulog ba and Diyos, Patayin sa Sindak si Barbara, Maligno, Panday, Eva Fonda, etc.

Other genres are: Action-serye is an action type soap opera produced by ABS CBN. (Basta't Kasama Kita); Music-serye is a musical type of soap opera produced by ABS CBN. (eBituin) ; Super-serye is a type of soap opera who's main characters is a fictional super-hero battling many different enemies. This genre was introduced by ABS CBN in 2004 for "Krystala"; Teen-serye is a youth oriented type of soap opera. (Sarah, the Teen Princess) Comedy-serye/Kwelanovela is soap opera mixed with comedy. Comedy-Serye is used by ABS CBN (Labs Ko Si Babes) while Kwelanovela is used by GMA Network (Marinara).

After these trends, another one came in this is the Asianovela. It is a popular slang in the Philippines for dubbed South Korean, Japanese and Chinese/Taiwanese TV series. The word Asianovela comes from the words "Asia" or "Asian" and "Novela" from the word "Telenovela". This term was created to define the difference of a normal telenovela to Asian-produced telenovelas.

The slang was first used on local internet forums, and then became widely used by Filipino people. The very first Asianovela shown in the Philippines was Amazing Twins, a Taiwanese TV series in July 2002 on IBC-13, but it gained no popularity in the Philippines despite that it was dubbed into Tagalog language. On May 2003, ABS-CBN showed another Taiwanese TV drama titled Meteor Garden. It gained so much popularity, with its ratings reaching over 45% and F4 posters, CDs and shirts are everywhere.

The popularity of this TV drama started the so-called "Asianovela craze" and "Meteor Garden Mania" in the Philippines. ABS-CBN later showed its prequel, Meteor Rain and sequel, Meteor Garden II and become successful as well. But Meteor garden wasn't part of the primetime. The original Asianovela that was considered primetime soap opera is Endless Love: Autumn in My heart which is aired primetime on GMA-7 on the year 2003.

Here are other examples of Asianovelas on primetime: Full House (GMA, 2005) Lovers in Paris (ABS-CBN, 2004 Stairway to Heaven (GMA, 2005) Jewel in the Palace (GMA, 2006) My Name is Kim Sam Soon (GMA, 2006) Autumn in my Heart (GMA, 2003) Only You (ABS-CBN, 2006) Spring Waltz (ABS-CBN 2007).

In the present, original Filipino soap operas are gaining back its trend. They are the ones popular today. The modern teleseryes are dominating the primetime. Some examples of primetime teleserye that are on top ratings are: Tayong Dalawa (ABS-CBN), May Bukas Pa (ABS-CBN), and Ang babaeng hinugot sa aking tadyang (GMA).

For the next five years, of course Original Filipino Soap operas will continue to dominate the primetime. Asianovellas would more likely remain but not as powerful as before.




THE CAST OF "RUBI" ABS CBN 2



THE CAST OF "MAGKANO ANG IYONG DANGAL" ABS CBN 2



THE CAST OF "TANGING YAMAN" ABS CBN 2



RICHARD GUTIERREZ AS "CAPTAIN BARBELL" GMA 7



ALJUR ABRENICA AS "THE LAST PRINCE" GMA 7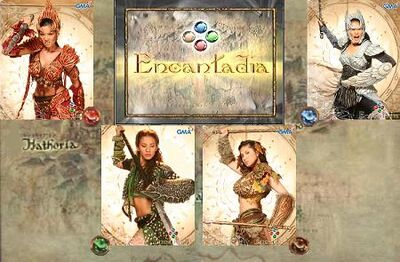 ENCANTADIA 2010

TELESERYES FOR 2009 - 2010

For ABS-CBN 2:

Habang may buhay ( 2010, Drama); Tanging Yaman ( 2010 - Drama ) Utoy (Mid-2009, Fantasy-drama); Dahil May isang ikaw (2009, Drama Romance); Rubi ( 2010, Drama); Super Inggo: Book 2 (No particular date, Fantasy/Kids); Nardong Putik ( mid 2010, Fantasy Romance); The Susan Roces Cinema Collection: Florinda( 2009, Horror Suspense); Kokey at Ako (2010, Sci-Fi Drama Fantasy); Langit Ng Pag-ibig (No particular date, Drama Romance); Sineserye Presents : Bagets (No particular date, Teen Romance) Sineserye Presents : Magkano Ang Iyong Dangal? ( 2010, Drama); Sineserye Presents: Dulce Amor (No particular date, Drama); Sineserye Presents: The Ramon Revilla Cinema Collection ( 2009 - 2010, Action).


For GMA-7:

Ngayon at Kailanman (2009, Heavy Drama); Zorro (2009); Rosalinda (2009, Melodrama Romance); Full House ( 2009, Melodrama); Coffee Prince (2010, Romantic Comedy); Pinakamagandang hayop sa balat ng lupa ( 2010, Melodrama); DoReMi ( 2010, Melodrama Musical); Diva ( 2010, Melodrama - Musical ); Muling buksan ang puso ( 2010, Melodrama); Kaya kong abutin ang langit ( 2009, Drama Suspense)

This is the list of shows on primetime for this year to the next one. It can be seen that Filipino shows will still dominate the primetime, but these teleseryes are more on the trend of Sineseryes or Revisions of original Pinoy movies. Another thing is the Remake of more Asianovellas just like the trend today (Pinoy: My Girl, Ako si Kim Sam Soon, All about Eve). Same thing with Fantaseryes, they will continue to gain popularity as long as there are children patronizing these shows.

For the next five years, Some trends might still be the same but of course with great improvements and changes that would give satisfaction to the soap opera (Telenovela, Teleserye, Sineserye, Fantaserye) audience.

Soap operas are usually based on true to life incidences. There are stories written based on political, cultural, social, economic, environmental issues. For political conditions, teleseryes always have a Mayor or Governor in their list of characters that are very corrupt and money-centered, which are somehow the same with the real life. For the Cultural conditions, there was this soap opera entitled "Kahit Isang Saglit" Starring Jericho Rosales, A Filipino and Carmen Sue, A Malaysian. This Teleserye illustrates the values and culture of two nationalities that are bound together by love despite of the differences.

For the Social conditions, teleserye usually involves social differences. There are always rich and poor characters. But usually the rich ones are noted as antagonists while the poor are the protagonists termed in Filipino as "Naaapi". These are also in relation with the economic and environmental conditions. The poor characters can't afford to have good houses, good jobs, they usually live in the streets or "barong-barongs" which are located in congested or squatter areas whereas the rich characters own their own companies, have the best jobs, have mansions but have a stone heart.


The Society are the ones mostly affected by telenovelas. They are the greater population and avid supporters of these telenovelas, whether they may be dubbed, drama, romantic, comedy, action, horror or just plain entertainment.The society are the bases of the storylines of the teleseryes and that is why there are called "trends" because these are demanded by the audience or in other term, "tinatangkilik ng manunuod".

Why do people love watching local dramas? Because they are classic and this trend was originated since the start of the soap operas. Why they love to watch Koreanovelas, Chinovelas and Asianovelas? It is because of the fast pace of the storyline and there is always something new every time you would watch one and even though it was dubbed, the Filipinos appreciate it because of the faces of the foreign characters on-screen. Why they love to watch Sineseryes? Because of the climatic story and ideal plotting of a story.

These serialized movies on primetime ranges from 3 weeks up to 5 weeks in the viewing that is why it doesn't become boring because the viewers are trying to avoid missing an episode because one episode means a lot so they would say that the audience is "nakatutok gabi gabi". These are some reasons why the society is very much interested on primetime telenovellas. It also becomes a relaxation habit mostly for those who work in the morning and for students who comes home from school.

Teleseryes are like mirror of the real world, it's like putting the world's characters, stories and problems inside a screen. It is parallel to every person watching. For every story one might say that one character symbolizes his or her life.

There are a lot of values implanted by these teleseryes. One good example is the present running primetime teleserye May Bukas Pa, which shows a child, Santino, who can talk to God and can make miracles through God's power. He shows us that there is always hope in everything, that no matter how difficult the situations may become, there will always be a way to solve things and that good always win over evil. Another one is for the Romantic teleseryes, they can instill values concerning love, respect, loyalty and faith to the person you love.

In spite of the values instilled by these soap operas, there are also negativity in watching teleseryes. For example, in action-seryes, those children who would watch these might think that fighting is good, holding a gun is good, killing someone who puts you down is good. Of course parents must always guide and explain to their children the reason why these things are shown on TV, it's not because it's a good thing to do but it's for the sake of the creativity of the show. Another thing is when Filipinos tend to live their lives as if they're on a telenovela.

They would insist that the same thing would happen to them. Like those who live in the squatters area, they would watch teleseryes and would say that "Ayan, kagaya ako niyan, magiging mayaman di ako kasi malalaman ko na anak ako ng isang mayaman tapos iiwanan ko na tong barong barong na tinitirahan naming tapos…" But they would expect something to happen, they want to be rich but then they aren't working hard. These are just few of the consequences in watching telenovelas.

Through the years, Soap operas had been continuously changing and developing. They are evolving according to the societal basis. Different trends had been accepted by the audiences: Mexicanovelas, Fantaseryes, Koreanovelas, Chinoovelas, The original and traditional Filipino teleseryes that lasts for almost a year, The Action-seryes, Musical-seryes, Comedy-seryes and the Sineseryes. These trends might continue to develop or even improve for the coming years. Some new trends might be introduced but for sure, Filipinos would more likely accept these new trends just like how we accepted the varieties of trends introduced before.

It's like I have been brought back to my younger years while thinking of the telenovelas that I've watched before. While I was tracing back the teleserye timeline, I realized how we Filipinos love to watch TV programs every night. A Filipino's night at home won't be complete without watching teleseryes. And I believe that this soap opera craze will continue up to the following years, I hope so, despite of the growth of technology, these teleseryes remain to be a part of every Filipino's Life.