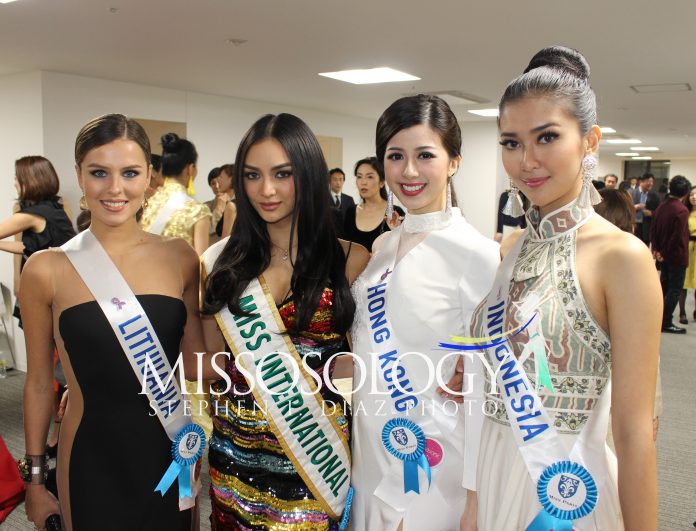 The Miss International 2018 competition will be the 58th edition of the annual Big 5 pageant.

En route to the 2020 Olympics and Paralympics, the Miss International Organization, under the auspices of the International Cultural Association, has relayed the message to me that they are increasing the maximum number of contestants this year to 80!

Being the third oldest pageant in the world, joining this pageant does not come with no cost. Naturally, it requires a franchise or license fee, which is probably the most affordable among the major international pageants.

This year, Miss International has set the deadline to August 20th as the last day to apply for the franchise. Please check if your country is here, or if you can recommend someone to get the franchise for the country or territory:



Angola
Austria
Bahamas
Belize
Botswana
Bulgaria
Cambodia
Cameroon
Congo DR
Croatia
Egypt
Estonia
Gabon
Georgia
Germany
Greece
Iceland
Ireland
Israel
Jamaica
Kazakhstan
Kenya
Kyrgyzstan
Laos
Latvia
Liberia
Namibia
Romania
Senegal
Slovenia
Switzerland
Tahiti
Tanzania
Trinidad & Tobago
Turkey
Uruguay
Zambia



The national delegate of Miss International will experience a once in a lifetime opportunity to be able to travel in Japan and meet different kinds of people who may jumpstart her career in the field of advertising, marketing and tourism. One of the prominent product in recent years is Lorena Sevilla, who became the FACE of Panasonic Beauty in Latin America.

I will appreciate it if you can share the email address here for referal, or you can PM me! Thank you very much!!!