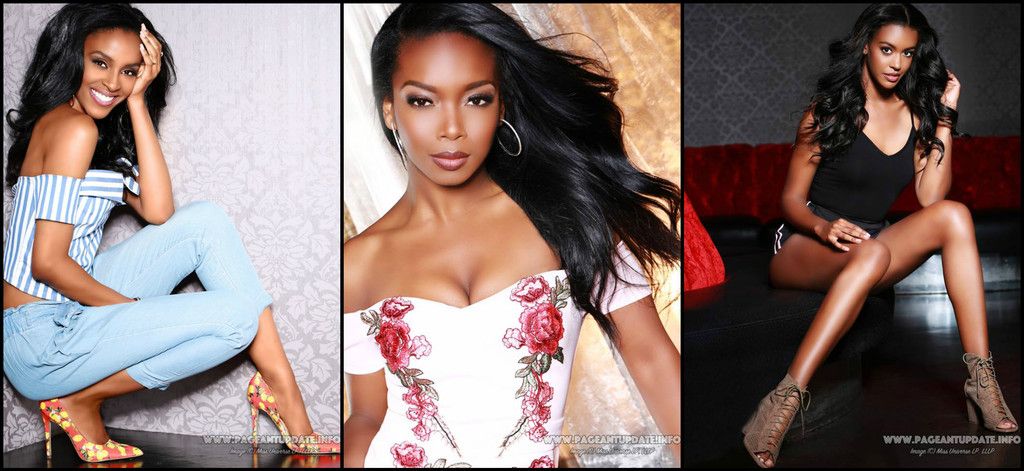 OUR BLACK LADIES: SOUTH CAROLINA, ILLINOIS, CALIFORNIA
I have to say the chocolate ladies have really surprised me this year I must say, they are in my opinion probably the strongest group. And in my opinion coming from Deshauna I think most of us can agree that this group would be an improvement. Is a back to black possible in this year's Miss USA? Yes it is. We are going into a new standard of pageantry with IMG in the Organization and with that comes a new set of winners that they look for. Which in my opinion is the best thing that could ever happen to girls like CALIFORNIA. Now let's be absolutely honest, CALIFORNIA is not the most amazing contestant in my opinion BUT the backstories of this girls have become the new Zuleyka's Gown. They make a huge difference now, they matter a little too much now. California has a very young face which is amazing and a nice tall as a tower body, with a backstory the equivalent of "Moonlight at the Oscars" with the diversity and the advocacy. The judges will eat her up. Her major problem could be styling, you don't want her to look too girly girl with her hair behind ears thing. Do I want her to win? Absolutely not. Can she win? I'm afraid so. MY personal favorite to go for a back to black will have to be SOUTH CAROLINA, the nurse. I believe she has an amazing way of communicating, a magnificent smile and one of the best faces of the competition. From the chocolate girls, I would go with SOUTH CAROLINA. Now for ILLINOIS, our ballerina all the way from Chicago who could lips into the Top 10. She speaks eloquently and has a cutesy backstory, my only problem with her is that she sometimes looks 25 and that's not always good. Something tells me SC and CA are the ones who pass from this group.



















THE RAVEN GIRLS: UTAH, GEORGIA AND MASSACHUSSETS
I have to say at the beginning I did not like UTAH, mostly because her face seemed a bit rough. But with the time and seeing her after arriving in the venue in which she does very well even in candids. Her story with her mom already being a Miss USA herself, but at the same time it could be bad for her. NOW this girl can have beautiful candids if she doesn't over do her makeup which I have seen her do multiple times in the past. Now, I know you are all going to read me for having GEORGIA in my list of the girls I am keeping an eye on. But this girl has a beautiful face and knows how to take great pictures, she just has to tone down the sexiness a bit. The girl has the type of face that usually make it difficult for models to look more than just sexual vibes. Like I hate her glamshot because her face looks like she is about done with the pageant, it's the wrong face. But in other pictures she can look absolutely amazing so I think she has potential for being great. The one raven girl I love is MASSACHUSETS, another one of the best faces of it. The cutting of her hair and the styling of it now makes this girl look absolutely fantastic. Her candids are amazing too and it's sad because I don't see her in many lists, and in motion she looks pretty good too. From here if I had to cut one of the girls it would be Georgia I'm afraid, for the other two have a far bigger chance.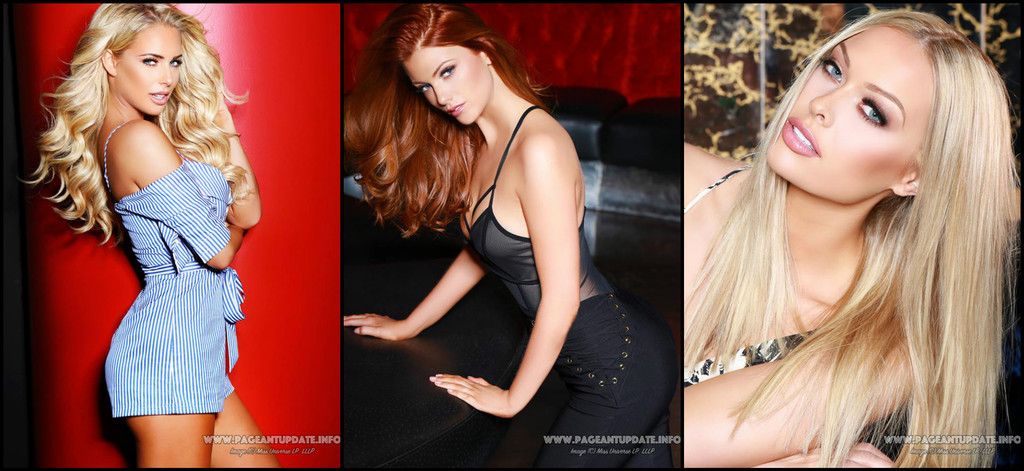 THE BLONDES AND THE RED: NEVADA, PENNSYLVANNIA AND MINNESOTA
Okay this is where people might get more divided, especially with our first girl from this list. NEVADA, the girl who I still have hope for in this pageant even though many have already kicked her out of your lists. People that a look at the pictures of this girl, under the 20 pounds or so of sexier pictures and pouted lips lies quite a treasure. The pictures in which she has softer makeup and straighter hair she looks absolutely stunning. She is not just the girl who takes pictures of a sexier natures, this girl actually has a beautiful face. And if the Organization pays attention to that and sees the potential I see, she can actually make it far. You just wait for today and maybe she can prove you people wrong. PENNSYLVANNIA, I will keep it short. The face of the pageant is this girl, and for everyone who knows me knows I love me some redheads. Her resemblance to Estefania Fernandez, her soft spoken yet queenly aura is what made Estefania a Miss Universe and it's what can make this girl win Miss USA. She is my winner for now, period. BYE. Now, for MINNESOTA. Another look alike but this time her resemblance looks to me like Australian actress Margot Robbie. The problem with that is that just as Margot and Meridith are beautiful, they are not exactly Miss Universes. Their faces are beautiful but at the same time they can be too strong on the features in the wrong places. Now, don't be surprised if this girl makes it to the Top 10 but I wouldn't count on it. We would have to see tonight.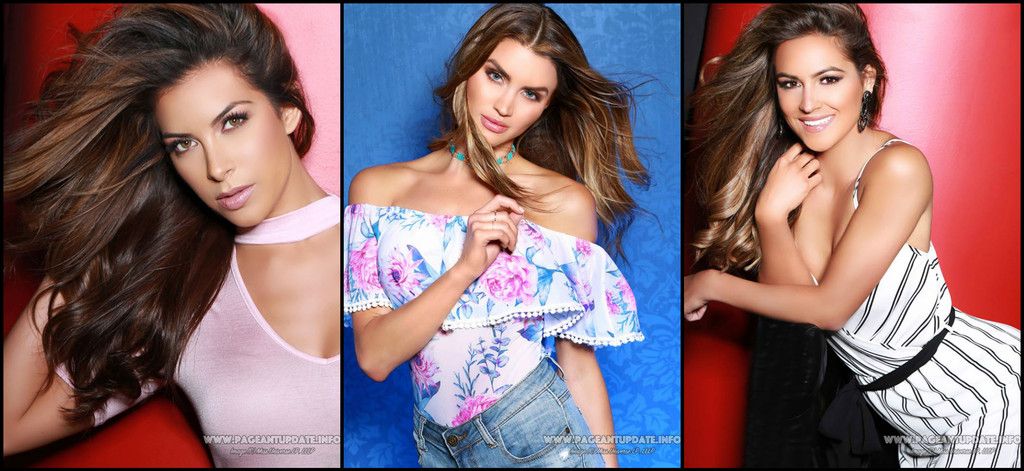 THE BRUNETTES: TEXAS, NORTH CAROLINA AND RHODE ISLAND
Okay, the surprise of this pageant for me has been RHODE ISLAND because she actually kind of embodies this new IMG image. She has an amazing aura about her that I find myself liking her more and more every time I take a look at her pictures. The only problem she could encounter would be that she could be considered to plain to enter the semis at Miss U. But let's be real, in 65 editions only 4 girls failed the semis at Miss Universe and I believe Rhode Island is more beautiful than all of them. For me, she has a shot at the crown. Now, NORTH CAROLINA is my disappointment in this edition I'm afraid to say because I had this girl as my winner Pre Arrival. But I don't know the magic has kind of died in the candid pictures for me, it doesn't make me say winner anymore. I keep her around in this assessment because she might surprise me at the prelims but for me she wont win the crown anymore. Now as for TEXAS, she is an interesting candidate for me. She has a nice face and a nice introductory video, she doesn't strike me as Top 5 but I have a feeling that she will get into the Top 10. We shall see tonight but from this group the crown would be Rhode Island's to lose.



















POSSIBLE SURPRISES: NEW YORK, HAWAII, DISTRICT OF COLUMBIA AND ARKANSAS