The moment of truth has finally arrived!
The 65th Miss USA is going to be crowned in about 24 hours from now, which means sadly we're about to see Olivia Jordan passing her crown to her new successor. I would like to congratulate Olivia for a job well done during her reign, especially being the 2nd Runner-up at Miss Universe 2015. America will always be proud of her and hereby wishing all the best to her future. We will miss you dearly!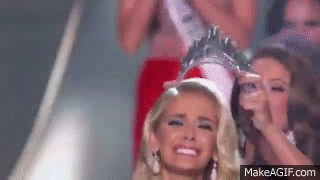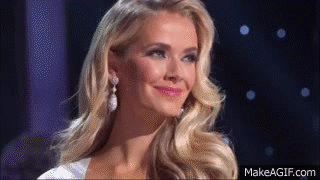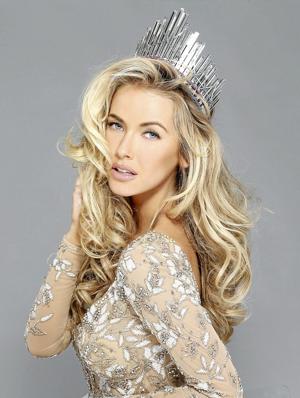 I have a mixed feeling about this edition. As expected, this year's contestants are indeed high caliber which is extremely hard for me to narrow down into Top 15. On the other hand, this year's coverage is boring as hell!
I can't feel the excitement like I always do from the past few editions, probably we're sick of Vegas already as they're running out of places for the girls to visit. Plus, switching from Fadil to Jonathan Carter by only had 1 professional photo shoot is just ridiculous. Their only saving grace is the final night production, or else MUO will be further going down hill in the future.

To keep it short and simple, here's my Final List!
BUBBLING UP
ARIZONA - CONNECTICUT - IOWA - KENTUCKY - MISSOURI
MONTANA - OREGON - SOUTH CAROLINA - UTAH
CONNECTICUT, KENTUCKY, MISSOURI & UTAH
were initially in my pre-arrival Top 20 list, but in my opinion there are stronger contestants out shined them along the way. Still, I'm not losing hope because we don't know what the judges are thinking. I'll be happy as well if any of them make the 1st cut.
DARKHORSE
DISTRICT OF COLUMBIA - Deshauna Barber
She gave an average prelim performance, but seems like she can nailed the interview and the judges might give her a free pass for her joining the military before.
FLORIDA - Brie Gabrielle
I must admit, she did lost the sparks from her state pageant days, but there's no way she's over-cooked like some said. I have a feeling she might make the cut, but probably won't go far.
KANSAS - Victoria Wiggins
One of the underrated girls here! Her prelim performance was on point and could be the Bisharra Dorre of the year. Better not count her out just yet.
NEVADA - Emelina Adams
"Host City" is the only reason that I can think of if she make the cut. She doesn't have the X factor like her 4 previous predecessors. Nevada's 4-peat could end this year.
SOUTH DAKOTA - Madison McKeown
Everyone was crazy about her EG prelim performance, but is it enough for her to reach Top 15? I'm not sure yet, but I gotta say she's the best representative from South Dakota to date.
TOP 15
15. TENNESSEE - Hope Stephens
This may come as a surprise, but actually I find her prelim performance OKAY-ish. After last year's exclusion, I believe she can get Tennessee a spot this year just like Jessica Hibler in 2012.
14. NORTH CAROLINA - Devin Gant
With only 6 hours of preparation prior to Las Vegas, I really salute Devin for her effort! Honestly, she gave a solid prelim performance and MUO might hand her a spot after Allie's sudden resignation.
13. MICHIGAN - Susie Leica
I don't know what to think about Susie, her inconsistency between candids and stage presence is what makes me worried. It's 50:50 for me.
12. MARYLAND - Christina Denny
I'm not really impressed by her overall prelim performance, especially that hideous color of the gown. Nonetheless, I can still feel strong stage presence from her and continues Maryland's 6th placement.
11. OHIO - Megan Wise
I literally screamed WTF with that poor styling and weird gown! It feels like she's way over-aged on stage. I'm not sure whether she can have a chance to redeem herself during final night, but for now Top 15 is as far as she can reached.
TOP 10
10. CALIFORNIA - Nadia Mejía
Well from what I've seen, Nadia is the most debated contestant of the year. Though many had different opinion on her beauty rating, placement wise I think she's at the border line between Top 15 & 10 depends on her final performance. A Top 5 spot could be a challenge.
9. GEORGIA - Emanii Davis
Sorry guys, Emanii is not my cup of tea and consider overrated. But logic wise, a Top 10 finish seems possible judging by the way she performed her EG during prelim. We'll see.
8. NEW JERSEY - Jessielyn Palumbo
I can see that Jessielyn wants to feel like a superstar on stage but something doesn't seem right. I guess probably wrong gown choice? Either way, I can see a secure Top 10 spot for her.
7. TEXAS - Daniella Rodriguez
A Top 5 finish is not impossible for her, but somehow my gut feeling tells me she will stop at Top 10 like Madison Guthrie from Alabama last year. Hope she proves me wrong.
6. IDAHO - Sydney Halper
I have to agree that she did kinda 'play safe' during prelim, but no doubt in my mind she's the best blonde of the year. If she reach Top 5, we might have a back-to-back blonde winner.
TOP 5
5. MISS 52 - Alexandra Miller
Call me crazy or whatever you want, I have a strong feeling she is going to reach Top 5! You can call it a publicity stunt from MUO, but let's be honest, her prelim performance was DAYUM! Erin Brady in the making.
4. COLORADO - Caley-Rae Pavillard
This chick has been my favourite since her state pageant win, but she definitely way exceeds my expectation. Her overall package is just stunning. I can see her take the crown easily if everything goes right.
3. WISCONSIN - Kate Redeker
Hands down 'FACE OF THE YEAR' goes to Kate! Though she had a solid prelim performance, everyone is worried she could be another Danielle Hooper again. I'll go nuts if the judges denied her a spot during final, but right now she's a contender for the crown.
2. VIRGINIA - Desi Williams
I don't get why people complains about her muscular body shape because I had seen WAY muscular one than her in the past and yet they still do well in the competition. If MUO is aiming for ethnicity and well spoken representative, Desi is the right one. Good luck to her!
1. HAWAII - Chelsea Hardin
Well no surprise, this chick is in it to win it! I'm amazed by how effortless she's on stage and yet still looking like a winner already. Could this be a year to repeat Olivia Culpo/Rima Fakih moment where a newbie win Miss USA? I sure hope so, unless we have a disaster Anea Garcia moment.
Finger crossed that won't happen and all the best to Chelsea!


GOOD LUCK TO ALL THE LADIES AND LET'S GET THE PARTY STARTED!


P/S: Again, this list might be different from my PG entry!