It is just less than two months before the 2013 Miss Supranational pageant begins. Considered the best newborn pageant in the world, the contestants crowned/selected to represent their country with hopes of capturing the Miss Supranational 2013 title are BREATHTAKING! Here out of the 64 delegates crowned so far, I selected 20, who I think has what it takes to make the first cut.


TOP 20 (Random order):




Ecuador ~Giuliana Villavicencio~



Giuliana doesn't have that stunning beauty like some of the other girls, but she does know how to make her presence be felt on stage. During Miss Ecuador 2013, she was one of the surprised winner and I'm sure she is going to use that charm, plus more to start a possible streak for Ecuador.



France ~Camille René~



Just like Giuliana, I don't find Camille's beauty to be that stunning, nor do I see her as a potential international beauty queen. But I must say, with her sweet personality and an unforgettable performance in Belarus, she would be a great ambassador for the colored race in MS.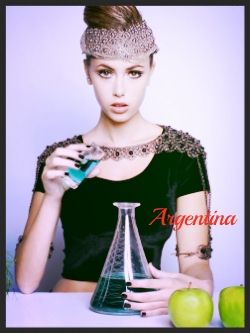 Argentina ~Juliana Kawka~



I'm not really sure if it's the right girl I'm commenting about, but if it is, I must say, this girl is the MS prototype. She is giving me the vibes of that sexy fierce vixen, who is ready to move mountains, just to get what she wants. Juliana is top 5 material.



Poland ~Angelika Natalia Ogryzek~



Angelika is beautiful, but I find her beauty very forgettable. If she gives a strong performance on September 6th, she might go further than top 20, otherwise she will place just because she is Miss Poland.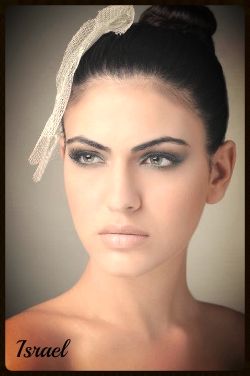 Israel ~Shelly Regev~



Shelly's face is stunning and her eyes makes her more unique. However, I find her body to be on the heavier side and I would advise her to work as much as she can on it, with the time she has remaining.



Colombia ~Isabel Cristina Asprilla~



What a stunning black woman! She is giving me the top model vibe, but she seems to be channeling the energy that MS loves. A strong performance and a top 20 placement the least I'm expecting from her. She is probably the best black of the bunch.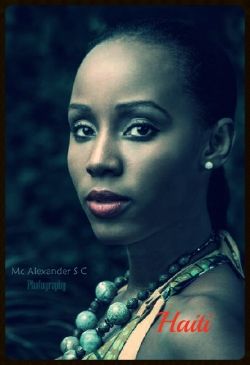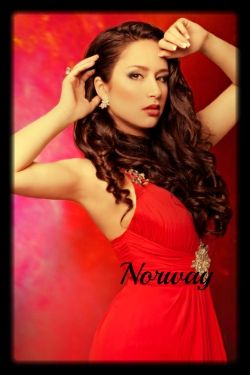 Haiti ~Manouchka Luberisse~



Manouchka might be a hit or miss at MS. She is beautiful, but just like Poland, quite forgettable. But since MS is decided on facial beauty and performance for majority of the time, she could easily sneak in the top 20.



Norway ~Marie Molo Peter~



Breathtaking! When I first looked at Marie, I thought she is a queen in the Philippines and not Miss Supranational Norway, probably because she has filipino blood in her. Marie is going to place and there is no doubt about it.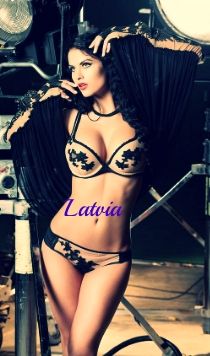 Spain ~Eva Rogel~



Eva looks stunning in some photos and in some photos I find her chin bone to look a bit long. She is going to be a hit or miss at MS. I wouldn't be surprised if she is called in the top 20, nor would I be surprised if she misses the cut.



Latvia ~Diana Kubasova~



Diana is gorgeous! The pic I'm looking at is with her in a lingerie shoot and I have to say she looked better than majority of the Miss Universe 2012 candidates, who had photo-shoots under the same theme. Since Europe is favored a lot in this pageant, her placement would be determined solely on how well she performs.


TOP 10 (Random order):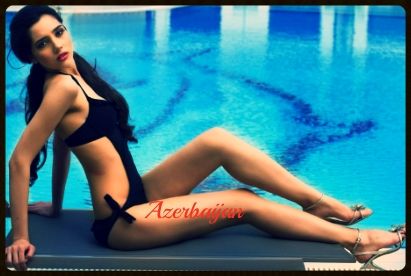 Azerbaijan ~Samira Akmanova~



I really don't know much about this country and how well they are in the world of pageantry, but I have to say their candidate Samira is quite stunning! With a strong performance, I wouldn't be surprised if she is called into the top 20 and even advance further.



Brazil ~Raquel Benneti~



Brazil has crowned some really interesting candidates for the 2013 pageant year. Raquel is one of those girls. Just like Puerto Rico's Desiree, Raquel has tried her hand twice or more times to capture the Miss World/Miss Universe title, however, she always stopped short. Unlike Desiree, Raquel did not have a chance to represent Brazil at an international pageant until now, however, she does have the pageantry experience, which should take her far, along with her gorgeous face. I personally believe making the top 5 would not be impossible for her.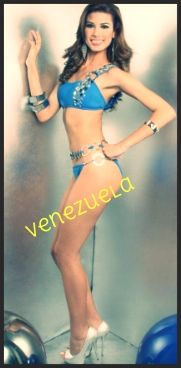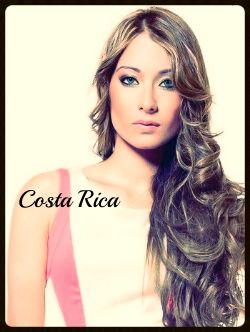 Venezuela ~Annie Fuenmayor~



The ultimate pageant capital doesn't give much attention to this pageant as yet, and they are really reaping what they sow. Since the inception of MS, Venezuela has only placed once and not even in the top 5. This year I'm sensing a second placement for them with Annie. She is facially ok and has a good body. I'm hoping she is good on stage, but she is coming from Venezuela, so no worries there. However, I don't see her going very far.



Costa Rica ~Elena Correa~



Elena's face is gorgeous, I would advise her to work on toning her body a bit. With a great personality and strong performance, she can put Costa Rica on the map and very high too.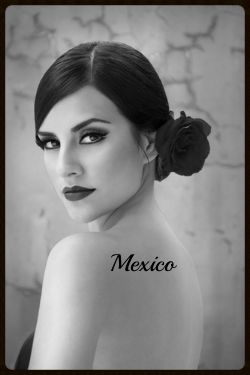 Mexico ~Jacqueline Morales~



I really don't understand why Mexico is sending Jacqueline to this pageant and Cythia to Miss Universe. I find Jacqueline to be a top notch candidate, who should compete in a higher pageant, however, competing in Miss Supranational will be a walk in the park for her, because she is ready to be the first Non- European, except Panama to take home the title.


TOP 5:
4th Runner up:




Thailand ~Thanyaporn Srisen~



As days go by, I'm forced to think that Thanyaporn is going to be a heavily favored contestant to win by the MSO. It's a fight between her and Mutya for the Asian baton, but I think she is trying too hard to come off as being "fierce". Nevertheless, she is a strong contender and can definitely put Thailand in the top 5 for the third time.
3rd Runner up:




Puerto Rico ~Desirée Del Rio~



Desirée competed for the Miss Universe Puerto Rico title twice, but both times has been named runner up and was/is sent to minor International pageants. With a beautiful face, burning rage and experience to top it off, Desirée is going to Belarus with no other intentions, but to take home the MS 2013 title.
2nd Runner up:




Russia ~Yana Dubnik~



I prefer Yana's beauty over Elmira's (Miss Russia 2013). Yana is a diamond in the rough and she has what it takes to continue the winning streak in Europe. She also has experience in the world of pageantry, so that should propel her to do well.
1st Runner up:




Czech Republic ~Lucie Klukavá~



Czech Republic is sending some great queens to majority of the pageants this year and Lucie is no exception. I love her! She is beautiful, seems to have a great personality and also have a fantastic body to flaunt around. European girls are usually favored a lot and if a European should win again, I hope it's Lucie. Interesting note: Czech Republic has placed every year since 2010 and two of the placements were top 3. Luck is on Lucie's side.
Miss Supranational 2013:




Philippines ~Mutya Johanna Datul~



If I'm not wrong, Mutya is the "REASON" Miss Supranational is becoming relevant to many pageant enthusiast. She is a beautiful and a well rounded stage diva. She has what it takes and can win the Miss Supranational title. The competition is really tough this year, but the crown is hers to lose.